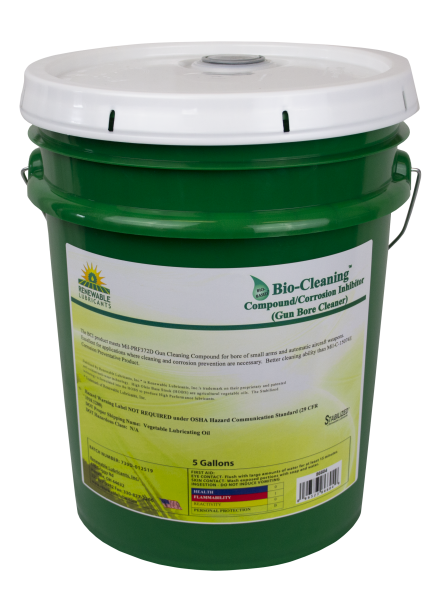 Bio-Cleaning Compound/Corrosion Inhibitor (Gun Bore Cleaner)
This product is also offered in 55 gallon drums, 275 gallon totes, 330 gallon totes, and bulk tankers. Please contact us for a quote.

This BCI product meets Mil-PRF372D Gun Cleaning Compound for bore of small arms and automatic aircraft weapons. Excellent for applications where cleaning and corrosion prevention are necessary. Better cleaning ability than Mil-C-15074E Corrosion Preventative Product.
Data Sheets
Technical Data Sheets (TDS)
Safety Data Sheets (SDS)
View More Products