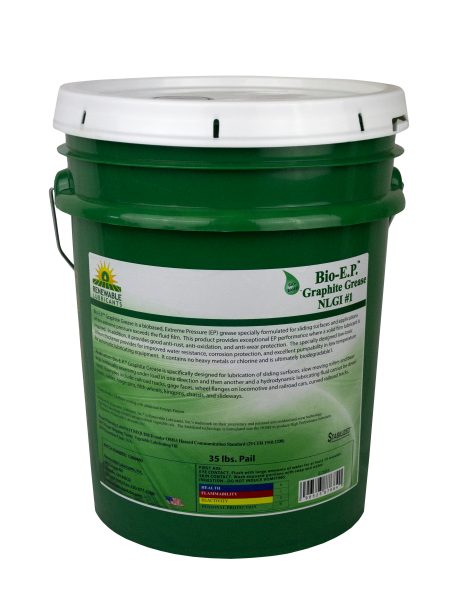 Bio-E.P. Graphite Grease (RailTrac & Wire Rope)
This product is also offered in 120 lb kegs, 400 lb drums. Please contact us for a quote.
Bio-E.P.™ Graphite Grease is a biobased, Extreme Pressure (EP) grease specially formulated for sliding surfaces and applications where extreme pressure exceeds the fluid film. This product provides exceptional EP performance where a solid film lubricant is required. In addition, it provides good anti-rust, anti-oxidation, and anti-wear protection. The specially designed low-toxic lithium thickener and calcium enhanced technology provides for improved water resistance, corrosion protection, and excellent pumpability in low temperature for automatic lubricating equipment. It contains no heavy metals or chlorine and is ultimately biodegradable.
Data Sheets
Technical Data Sheets (TDS)
Safety Data Sheets (SDS)
View More Products