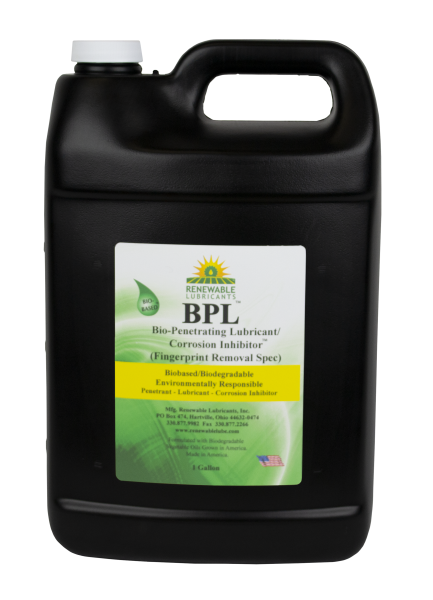 Bio-Penetrating Lubricant™/Corrosion Inhibitor FPR (Fingerprint Removal Spec)
This product is also offered in 55 gallon drums, 275 gallon totes, 330 gallon totes, and bulk tankers. Please contact us for a quote.

A light biobased lubricant that cleans and helps keep deposits from forming on weapons, while preventing corrosion. Provides a light lubricating film. Meets Mil-C-15074E Corrosion Preventative, Fingerprint Remover Specification. An excellent product for many industrial applications where a light penetrating lubricant/corrosion inhibitor is needed.
Data Sheets
Safety Data Sheets (SDS)
View More Products