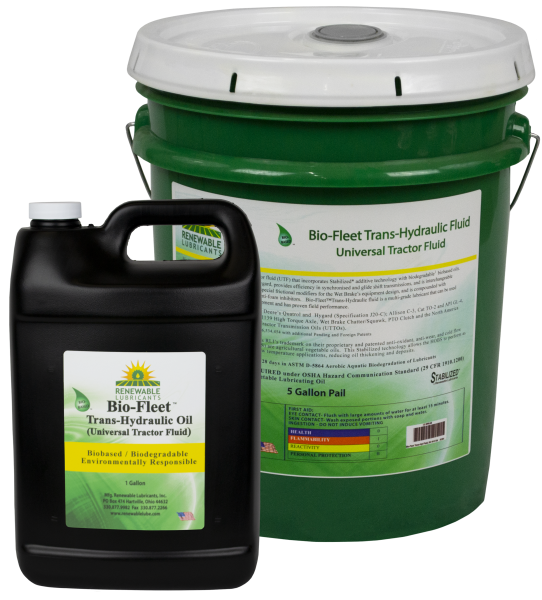 Bio-Fleet Trans-Hydraulic (Universal Tractor Fluid)
This product is also offered in 55 gallon drums, 275 gallon totes, 330 gallon totes, and bulk tankers. Please contact us for a quote.

Bio-Fleet™ Trans-Hydraulic is a universal tractor fluid (UTF) that incorporates Stabilized* additive technology with biodegradable biobased oils. It provides improved performance over Bio-Hygard, provides efficiency in synchronized and glide shift transmissions, and is interchangeable with standard UTF.
Bio-Fleet Trans-Hydraulic is TractorLife Authenticated. Learn more at https://www.tractorlife.com/.
Data Sheets
Technical Data Sheets (TDS)
Safety Data Sheets (SDS)
Additional Data Sheets
View More Products