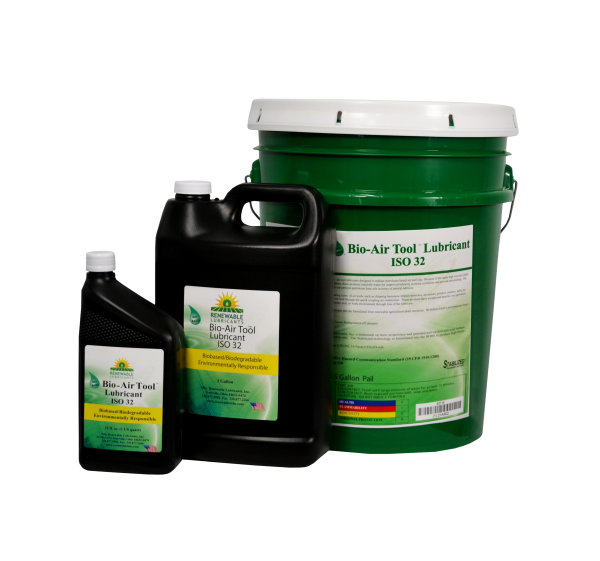 Bio-Air Tool Lubricant
This product is also offered in 55 gallon drums, 275 gallon totes, 330 gallon totes, and bulk tankers. Please contact us for a quote.

Bio-Air Tool™ Lubricants are specially formulated, ultimately biodegradable air tool lubricants designed to replace petroleum based air tool oils. Because of the super high viscosity index of the HOBS, these biobased products perform in many applications. In addition, these products emulsify water for improved lubricity in moist conditions and provide antimisting. The natural oily film of these products have shown in laboratory and field tests to out perform petroleum base oils in terms of natural lubricity.

These air tool oils provide excellent lubrication for both rotary and reciprocating types of air tools, such as chipping hammers, impact wrenches, air motors, grinders, reamers, drills, etc. They can be fed through an airline lubricator or by a squirt can directly into the tool through the quick coupling air connection. These products have exceptional benefits over petroleum oils in these applications because there is direct danger of polluting the air, water, soil, or work environment through loss of the lubricant.
View More Products