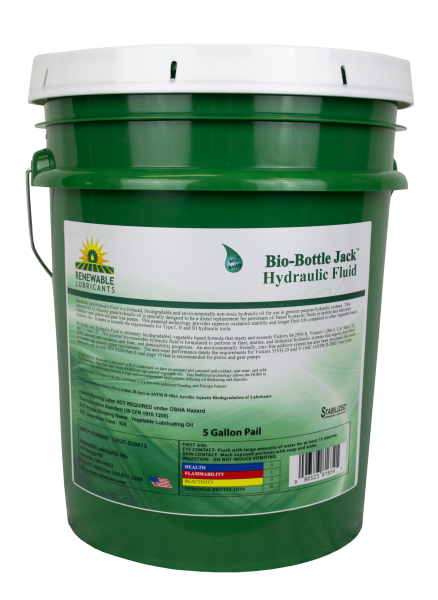 Bio-Bottle Jack™ Oil
This product is also offered in 55 gallon drums, 275 gallon totes, 330 gallon totes, and bulk tankers. Please contact us for a quote.

Bio-Bottle Jack™ hydraulic Fluid is a biobased, biodegradable and environmentally non-toxic hydraulic oil for use in general purpose hydraulic systems. This patented ISO 32 viscosity grade hydraulic oil is specially designed to be a direct replacement for petroleum oil based hydraulic fluids in mobile and stationary hydraulic vane, piston and gear type pumps.
Data Sheets
Technical Data Sheets (TDS)
Safety Data Sheets (SDS)
View More Products