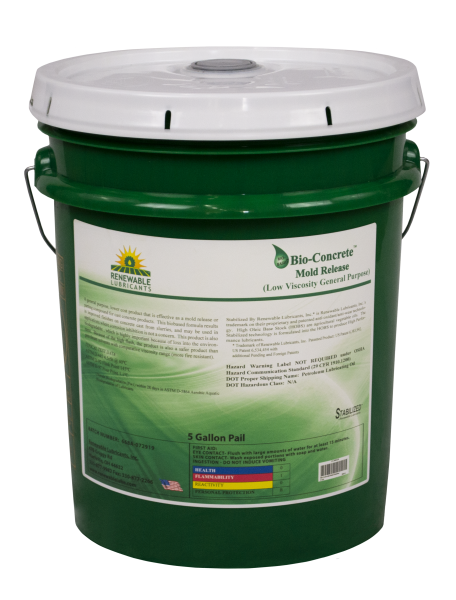 Bio-Concrete Mold Release Fluid (Low Viscosity General Purpose)
This product is also offered in 55 gallon drums, 275 gallon totes, 330 gallon totes, and bulk tankers. Please contact us for a quote.

A general purpose, lower cost product that is effective as a mold release or parting compound for cast concrete products. This biobased formula provides improved finishes on concrete cast from slurries and is biodegradable, which is highly important because of loss into the environment. Because of the high flash, the product is safer than comparative petroleum products. It is more fire resistant and contains no volatile organic compounds (VOCs). It helps in preventing corrosion on metal forms in use, but will not provide the long term corrosion protection in storage.
Data Sheets
Technical Data Sheets (TDS)
Safety Data Sheets (SDS)
View More Products