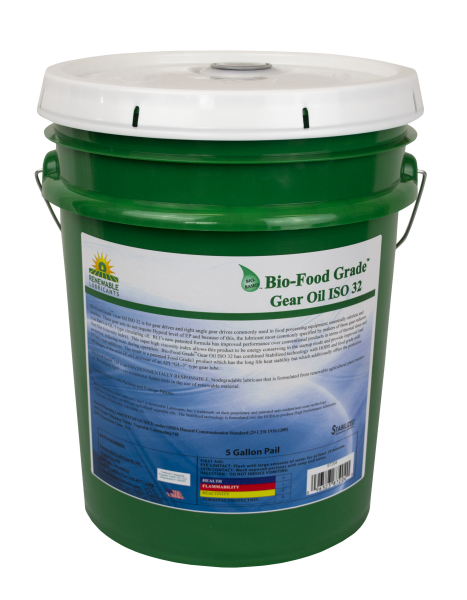 Bio-Food Grade Gear Oil
This product is also offered in 55 gallon drums, 275 gallon totes, 330 gallon totes, and bulk tankers. Please contact us for a quote.

RLI's Bio-Food Grade™ Gear Oils are for gear drives and right angle gear drives commonly used in food processing equipment; essentially odorless and tasteless. These gear sets do not require Hypoid level of EP and because of this the lubricants most commonly specified by makers of these gear reducers are R&O or GL-3 type circulating oils. ISO Viscosity Grades 32, 46, 68, and 220 meet and exceeds "Military Specifications DOD-L-24651 Lubricating Oils, Food Grade, and Food Processing Equipment." This specification is approved for use by the Departments and Agencies of the U.S. Department of Defense. ISO Viscosity Grades 32, 46 and 68 meet DOD-L-24651 Type I and ISO Viscosity Grade 220 Meet DOD-L-24651 Type II for general purpose and gear oil lubricants. This specification also requires a rating of USDA H-1 for incidental food contact.
View More Products