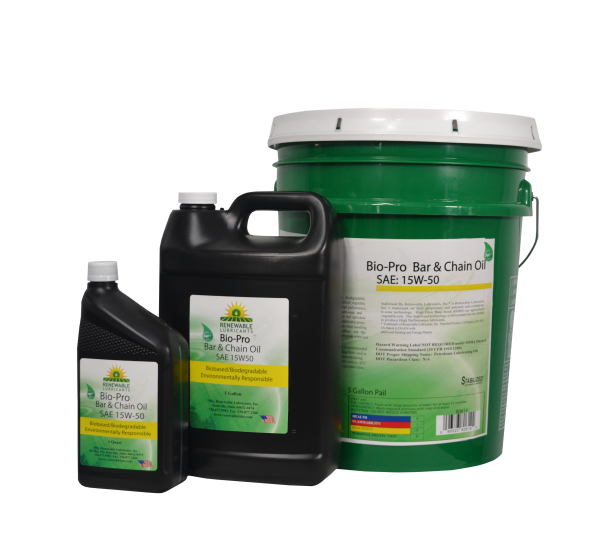 Bio-Pro™ Bar & Chain Lubricant
This product is also offered in 55 gallon drums, 275 gallon totes, 330 gallon totes, and bulk tankers. Please contact us for a quote.

Bio-Pro™ Bar & Chain Oils are professional, ultimately biodegradable biobased bar and chain oils. Bio-Pro™ Bar & Chain Oils combines agricultural vegetable oils with patented additive technology to provide high performance, biodegradable lubricants. A high level of tackiness with anti-wear and extreme pressure additives prevent oil fling off from chains and sprockets reducing wear.

Bio-Pro™ Bar & Chain Oils are very tacky, tough, pitch dissolving lubricants that are recommended for chain saw bars and industrial chains and sprockets including those used in pulp and paper mills, saw mills, plywood mills, and general manufacturing. Other possible uses include chain drives on straddle lift lumber carriers, ATV and motorcycle chains, farm equipment, automatic and hand operated oilers.
View More Products