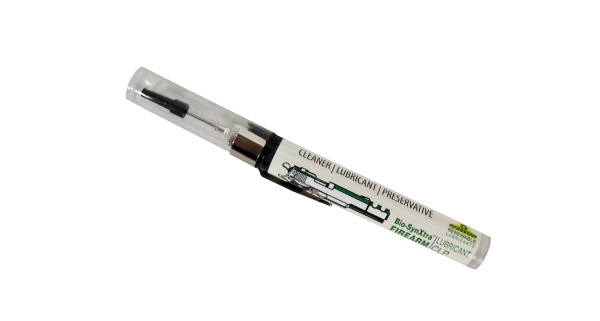 Bio-SynXtra Firearm Lubricant CLP
This product is also offered in 55 gallon drums, 275 gallon totes, 330 gallon totes, and bulk tankers. Please contact us for a quote.

Bio-Firearm Lubricant CLP (CLEANER, LUBRICANT, AND PRESERVATIVE) is a specially formulated ultimately biodegradable1 light lubricant that was developed to provide lubrication in a wide range of temperatures, with exceptional performance in extreme subzero temperatures. This product is for use in cleaning, lubricating and preservation of small and large caliber military weapons, operating in the temperature range of -51 to + 71 °C (-60 to +160 °F).
Data Sheets
Technical Data Sheets (TDS)
Safety Data Sheets (SDS)
View More Products